Fucoxanthin in nature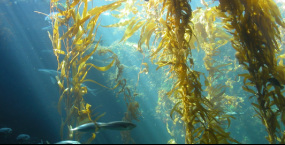 Fucoxanthin is a marine carotenoid pigment that gives the brown colour of various types of marine vegetation. Naturally, brown seaweeds are good sources of fucoxanthin because of their high content in this specific pigment. For example,
there are up to 120 grams of fucoxanthin for every kilogram of fresh kelp. We may find fucoxanthin also in different marine organisms that eat kelp such as sea urchin.
---
Fucoxanthin as a diet
Seaweeds have been a source of nutrition for the people in South East Asia for thousands years. In Japan for example, seaweeds may account up to 10% of daily food intake. This specific carotenoid can be found in common dishes such as sushi, salads, and soups.
Health benefits of fucoxanthin diet

A diet with daily intake of fucoxanthin is an asset for the health of people in South East Asia. In general, people in this area of the world show the lowest prevalence of diet-related chronic diseases, notably cardiovascular diseases and cancers. As an example, when we look at breast cancer prevalence, studies showed that the annual rate for 100,000 people is 42 and 13 in Japan and China,
while this rate is as high as 126 and 106 in North America and Europe, respectively
.
---
Fucoxanthin in nutraceutical era
Scientists have been exploring the advantage that the South East Asian diet has for maintaining good health condition. It has been shown that seaweed consumption is a good source of various molecules that are beneficial for human health, notably
fucoxanthin
. This molecule has been the subject of several studies using in vitro methods, animal models and human clinical practices. Results show that fucoxanthin is beneficial for human health because of its
multiple potential biological activities
for:
Fucoxanthin in natural health supplements
There has been increasing interest in how to take fucoxanthin from its very natural source in order manufacture natural health products. The objective is to use fucoxanthin as an active ingredient for the formulation of natural health supplements. A variety of fucoxanthin based health supplements have been brought to market.
Fucoxanthin active form: Fucoxanthinol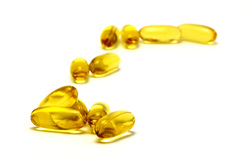 ---
About Fucoxanthinol
Fucoxanthinol is well known to be more efficient than fucoxanthin as an active ingredient. Now, there are new health supplements using fucoxanthinol as an active ingredient available in the market. For more information go to www.fucoxanthinol.ca